Our Team
Supporting a healthy community, one foot at a time.
Earthing, like it's name, is all about connecting with the earth to achieve balance within. In our modern world it's not always possible to get outside with our busy schedules but that doesn't have to effect our ability to access natures benefits. Our goal here at Earthing Canada is to provide quality products for the wellness community that helps strengthen, protect and ground each other and our families.
At the end of the day, mother nature is the best option. But as busy business owners and a family at home, we are grateful for all the Earthing products keeping us grounded. We hope everyone can benefit form these products as much as we have. We know there is strength in supporting a healthy community, one foot at a time.
More About Earthing
Meet The Team
Kurt | Owner
Growing up alongside my brothers, our Mom (armed with a curious mind, an ever-expanding collection of reading material, and an overflowing vitamin cabinet) was very conscientious of the food she brought into our home and put on the table, and she instilled in us from an early age the importance of eating well and taking care of our bodies (she never did let me get very far with a bag of candy in hand). Unbeknownst to me, her 'tough love' would ignite a little spark within me that would grow into a fiery passion for better living through taking care of my body and living optimally. My lifelong journey of better living eventually led me to Wellness Coaching, where I studied with Lars Gustafsson at the Body Mind Institute, and have now dedicated the better part of the last seven years to the practice. Throughout my journey, I've realized there are countless things a person can do to do improve their health, but one thing rings most true to me: Even the simplest of changes can yield the most profound results. And this is exactly what drew me to Earthing. I often get asked how earthing and grounding has helped me, and If I'm being completely honest; I thought I was in great shape before I started. It wasn't until I went on a weekend trip and forgot my Earthing Sheet that I took note of my health and truly appreciated how earthing has taken my mental and physical health to a whole new level of optimization. I feel truly inspired by the stories our customers share, and I look forward to many more!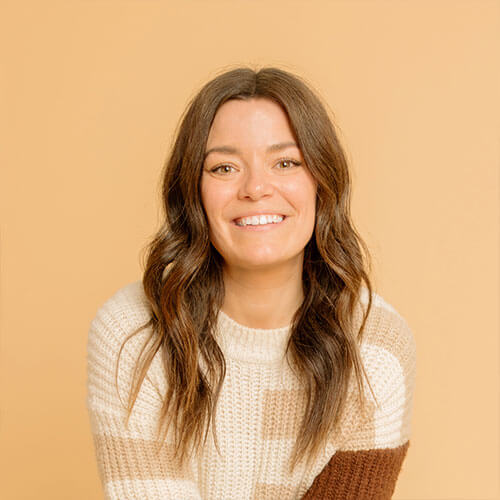 Brit | Owner
A certified holistic nutritionist and bio energy healer who's all about making the world a healthier and happier place. As a homeschooling mama, I juggle my passion for wellness with family life, and I absolutely love it. My adventure into the world of wellness began 15 years ago when I reconnected with Kurt, through our moms, who happen to be best friends! As I worked with Kurt to get in shape physically, and my curiosity toward holistic health grew; I started delving deeper into the world of gut health. For as long as I can remember, I had struggled with severe anxiety. However, I soon made a life-changing discovery - once I began healing my gut, my anxiety symptoms vanished! It was this revelation that inspired me to explore energy healing and holistic nutrition further, ultimately paving the way for me to help others heal too. I'm a firm believer in the power of simplicity, and I witnessed the transformative effects of earthing firsthand when Kurt and I started dating. Since then, I've seen countless testimonials and research studies that reinforce my belief that our health doesn't have to be complicated. In fact, it all comes down to the little things we do each day, and for me, everything starts with a strong foundation - earthing. Join me on my journey as I continue to spread joy, love, and wellness, reminding us all that true healing begins with the simplest of acts.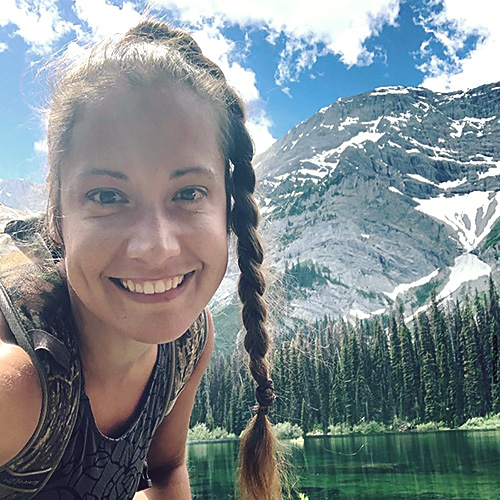 Ashlee | Office Assistant
Ashlee is a multi-faceted wellness advocate who seamlessly interweaves her love for the natural world with her drive to inspire others towards holistic health. She is not only a certified yoga instructor and a highly skilled buti yoga instructor but also a dynamic wellness coach and a proficient wilderness foraging guide. With a deep-rooted passion for the earth and its abundant offerings. This experience enriches her role as a High Vibe Food Creator, where she carefully crafts meals and snacks for retreats and social gatherings, as well as meal plans that not only tantalize the taste buds but also revitalize the spirit. As a wilderness expert of the backcountry, Ashlee guides others to explore the untamed Canadian wild, encouraging a connection with the natural world. Her unique blend of skills culminates in her ultimate goal: helping humanity reconnect with healthier habits, thereby forging a deep bond with nature through the synchronization of body, mind, and spirit. Ashlee's passion radiates through her multifaceted work. Her belief in nurturing holistic well-being and her dedication to connecting individuals with the natural world make her a true champion of wellness, paving the way for a harmonious relationship between humanity and the natural world.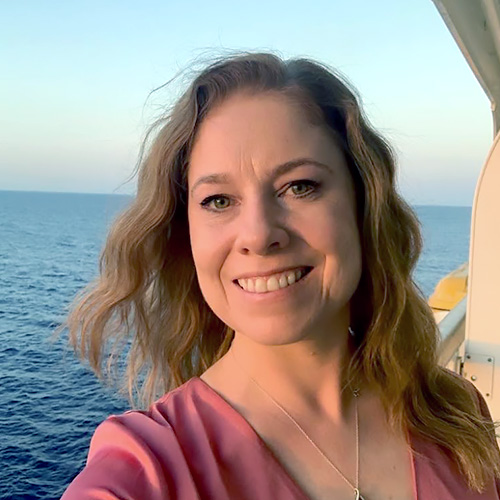 Lana | Warehouse Assistant
A mom who revels in the joys of motherhood and embraces its challenges: raising two wonderfully unique and perfectly imperfect children. As a dedicated Postpartum Doula, she has nurtured countless new mothers as they journey into this exciting new phase of life. Not just a doula, she's a stalwart advocate for perinatal and postpartum mental health, facilitating dialogue and offering peer support to those who need it most. Born and raised next door to Kurt, her childhood best friend, they've journeyed through life's many twists and turns together. Though their paths diverged and they found themselves living in various parts of Canada, and now, both families have come full circle, settling down in the same small town in Alberta, rekindling their friendship. Battling a chronic illness that brings daily pain, she discovered the transformative power of Earthing products in managing her symptoms. Her story isn't one of defeat, but rather a testimony of resilience, proving that pain doesn't define you; your spirit does. Today, she feels immense gratitude to be part of an organization that is not only deeply committed to aiding people on their wellness journey but also values a healthy work-family life balance.
From our family to yours, thank you!