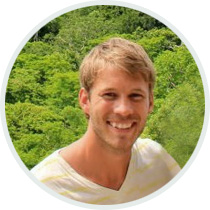 Kurt Kelly
When my brothers and I were growing up, our Mom (armed with an ever-expanding collection of reading material) was very conscientious of the food she put on the table. Not to mention the handful of vitamins we had to take as well. Although I tried a number of times, she never did let me get very far with a bag of candy.  Little did I know, this would spark an everlasting journey and passion for better living.
I became a Wellness Coach over 4 years ago, studying with Lars Gustafsson at the Body Mind Institute.  I realized that there are endless things a person can do to improve their health, but what I have found over the years is that the simplest of changes can yield the most profound results. This is what has drawn me to Earthing.
I frequently get asked "How has Earthing helped you?" Well to be honest, I thought I was in pretty good health before I started Earthing, but it wasn't until I forgot my Earthing Sheet on a weekend trip that I truly appreciated how Earthing had taken my health to a whole new level.
I am inspired each day by the stories that people share, and I look forward to the many more to come!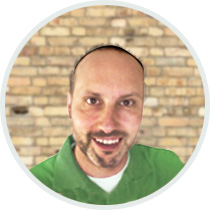 John Harbarenko
Personal health concerns, along with the concern for the health of my family have led me on a path to become a student of building biology (the holistic study of how our man-made environment impacts our health and wellbeing). Today, I am a certified building biologist (BBEC) and am passionate about raising awareness regarding the growing body of evidence that suggests that there is a link between man-made electromagnetic radiation (EMR) and human health.
In 2011, while attending a building biology conference, I learned more about the concept of Earthing and was introduced to Clint Ober who was a guest speaker.  That weekend, I brought an earthing sheet home to Ontario, Canada and along with my wife, Paige, began earthing each night. After the very first night of Earthing, Paige was already realizing the benefits. For almost a year and a half following the birth of our youngest son, Adam, she had been plagued with pain in her feet which worsened throughout the day.  After earthing for one night, the pain was gone… and has not returned since.  Our entire family sleeps grounded now and,  like many, we have also noticed a remarkable improvement in our quality of sleep – we sleep much more soundly, and wake feeling rested and have more energy throughout the day.
While we can't guarantee that everyone will experience the same dramatic results, we're overwhelmed with how many people do tell us about how earthing has had a positive effect in one way or another.  This is simply too good to keep to ourselves.
We look forward to being of service and hope that you too will reap positive benefits from Earthing!